My paternal grandfather, James Hogg (27 June 1882-1973) which was taken when he was serving as a farrier in the Yeomanry. The picture was taken around 1902, after the Boer War but I don't know exactly where this picture was taken. My grandfather, James Hogg (who is nearest in the photo), was born in Airdrie, served as a farrier during his time in the Yeomanry, and following that, worked at various blacksmith jobs in Cambuslang, Springburn, Ardrossan and Cleland before coming to Canada in 1911.
His discharge records say "Queen's Own Royal Glasgow Imperial Yeomanry, County Of Lanark May 14 1902-May 13, 1905 No service abroad. Age 23 5'7" blue eyes, brown hair pale complexion". Apparently this was the 18th Company, part of the 6th Scottish Battalion, raised in 1900.
Roberta (nee Hogg) Bobby - Black Creek, British Columbia. Feb and Apr 2013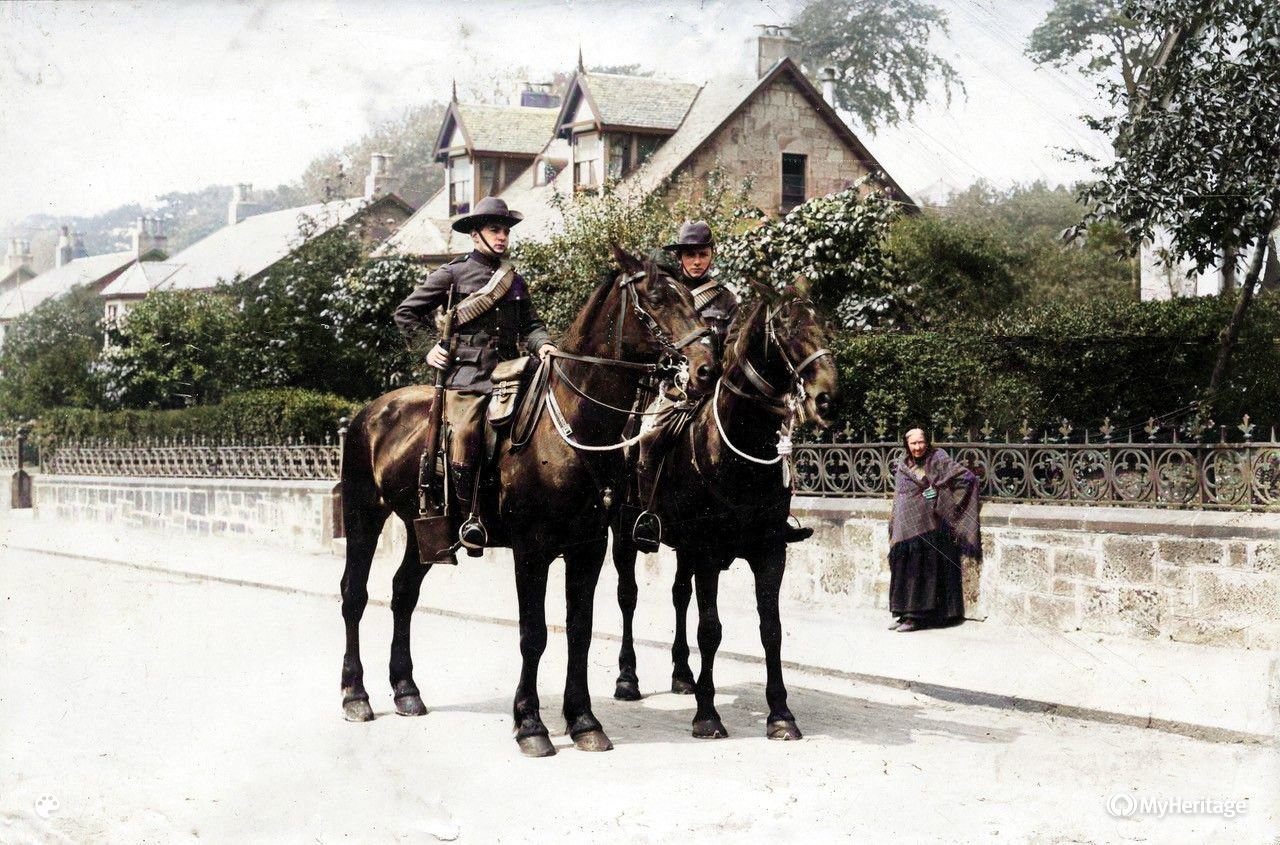 James Hogg' s house was 5 Hamilton Drive, Cambuslang, and the photo was taken outside. Can anyone shed any light on this Regiment?
Photo below donated by Colleen Baker, a cousin of Roberta, shows Colleens great great great grandfather James Hogg, which was taken in Cambuslang in the 1890s. Born Nov 20, 1850 Calderbank, Died 1913 Cambuslang. Was a Colliery Manager Kirkhill, Cambuslang from mid-1880's until early 1900's.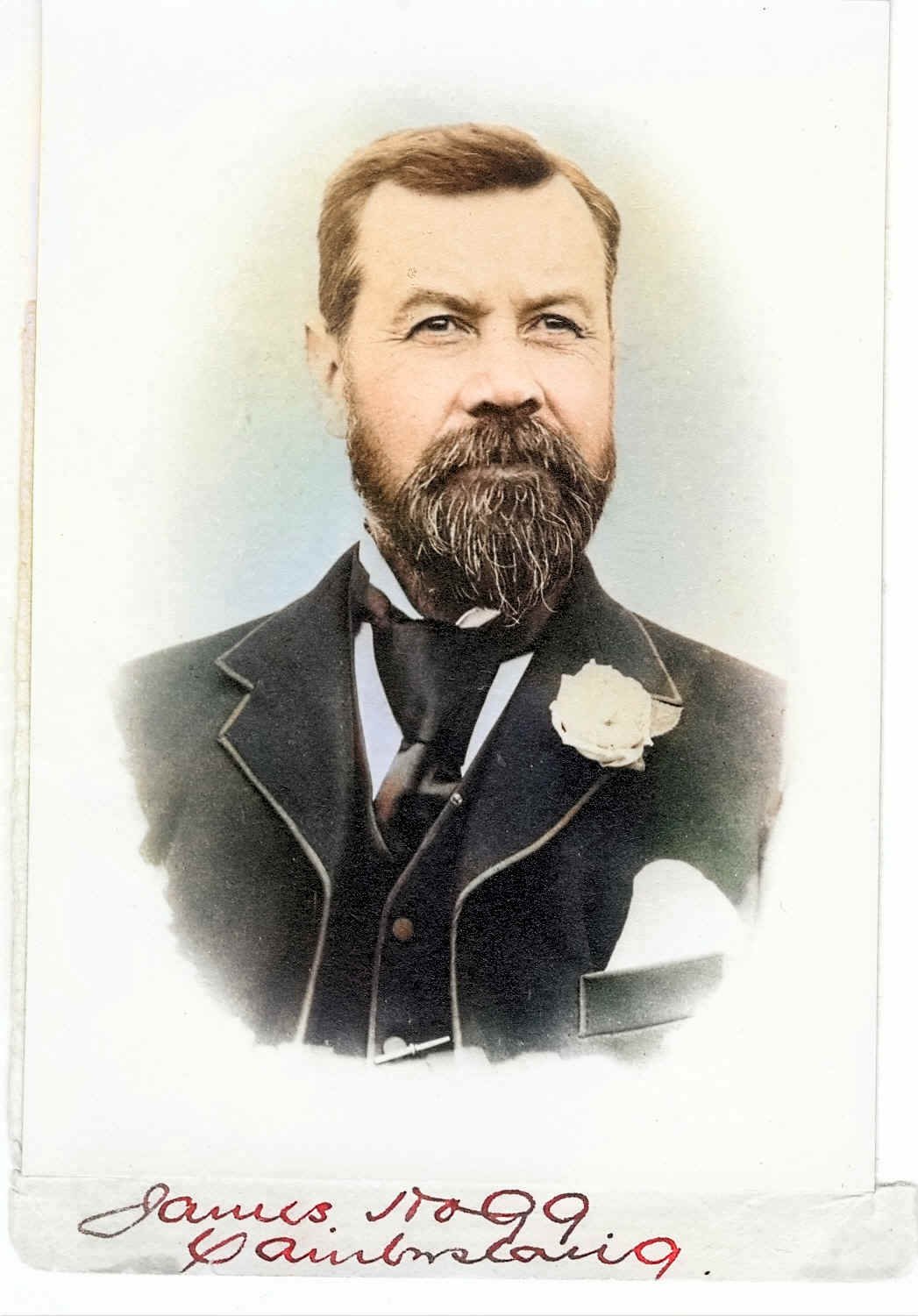 I attended an exhibition yesterday 16 May 2015 in Cambuslang. There, I met an elderly gentleman who introduced himself as Mr Hogg and confirmed he was a relative of this family. He provided me with this photo. I couldn't help but notice that the old lady sitting next Ann Bryson Hogg looks like the lady in the horse photo above? [Ed Boyle]